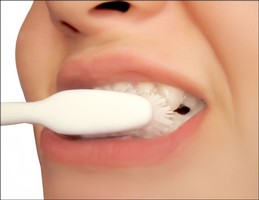 The Brookswood Dental Group offers patients a broad range of both restorative and preventative procedures for optimum dental health. One of our team's main priorities is to ensure that patients feel both physically and emotionally comfortable with any procedure. Our office and examination rooms are not only specifically designed to promote calmness, but our dentists also talk with patients beforehand to discuss any procedure so they'll be informed and at ease.

One concern for many patients is the use of needles used to administer local anaesthetic. We offer oral sedation dentistry to help alleviate dental anxiety. Preventative services include thorough oral examination, teeth cleaning and tooth decay detection. We also use low radiation digital X-ray imaging which reduces radiation by 90 percent.

Restorative procedures include mercury-free white fillings, wisdom teeth extraction, root canal therapy, dental implants and laser gum therapy. Additional procedures include aesthetic dentistry that encompasses teeth whitening, crowns, bridges and veneers.

One of the best things about our practice is that we provide in-office referrals for most dental treatments so you can enjoy the convenience of staying in one location. This means better communication amongst our dentists and ultimately, a lowering of your overall dental costs.