Dr. Antoine Do at Brookswood Dental would like to thank the following patients for spoiling his staff:

Stan S. - For his baked cookies for the past 16 years
Sherry-Lyn S. - For her fresh flowers from garden since 2002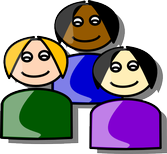 Linda M. - For her homemade goodies every time she comes in to see us for the past 16 years.
Donna M. - For the coolest greeting cards
Carmen M. - For the delicious chocolates since 2002
Tim O. - For his "Apple Auto Glass" calendars, so the staff could keep up to date the past 16 years
Rudy D. - For the sweet local plums for the past 10 summers

In addition, we would like to thank all our patients for their on-going support and allowing us to take care of all their dental needs.